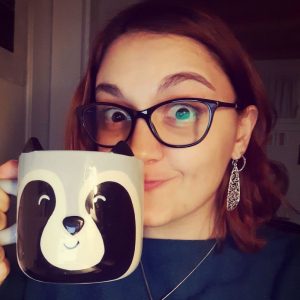 We could start this interview by saying that Selena is of Turkish origin and that she lives in Scotland but it would mean missing the best part of her. Selena was born in Turkey but grew up in a family open to the world: British school, studies in Turkey, Masters in Nancy (France) and Bologna (Italy), then marriage and move to Scotland. She tells us that she doesn't want to move anymore but she is always on the go.
Her story with CEDAT85 is also not a common story. In 2017 in Bologna, Selena works as a consultant to help Italian companies in their internationalisation processes and it is her as a consultant that she meets CEDAT85. She supports them in their international expansion to the United Kingdom until 2019 when she decides to change jobs and devote herself to marketing. She maintains contact with Enrico Giannotti because as she says "CEDAT85 was my favourite customer and I still remember when I told my boss that CEDAT85 was the very company I wanted to work for".
It is during the 2020 lock-down when she is home alone in Bologna that she receives the opportunity to work in CEDAT85 and Selena does not let it slip away. She is now the Marketing Director of Speech-i but she works constantly with her Italian colleagues and it is the human side of the company together with a mission that is not focused only on sales that makes her love her work. "We have created a technology not only to sell but above all to improve inclusion and accessibility that gives everyone the same right to be in one place and to understand what is happening around them. Giving everyone the efficiency they need, and not only focusing on cost savings, but helping employees to create a digital workspace for all. This is the right place to be and if we continue to invest in and become more sustainable and supportive for all customers, we will also be in a higher position in the world-wide level compared to where we are now."
In her spare time, she unleashes her creativity with playing her cello and ukulele and designing upcycled jewellery and accessories that she sells online and most recently in a shop in Edinburgh.