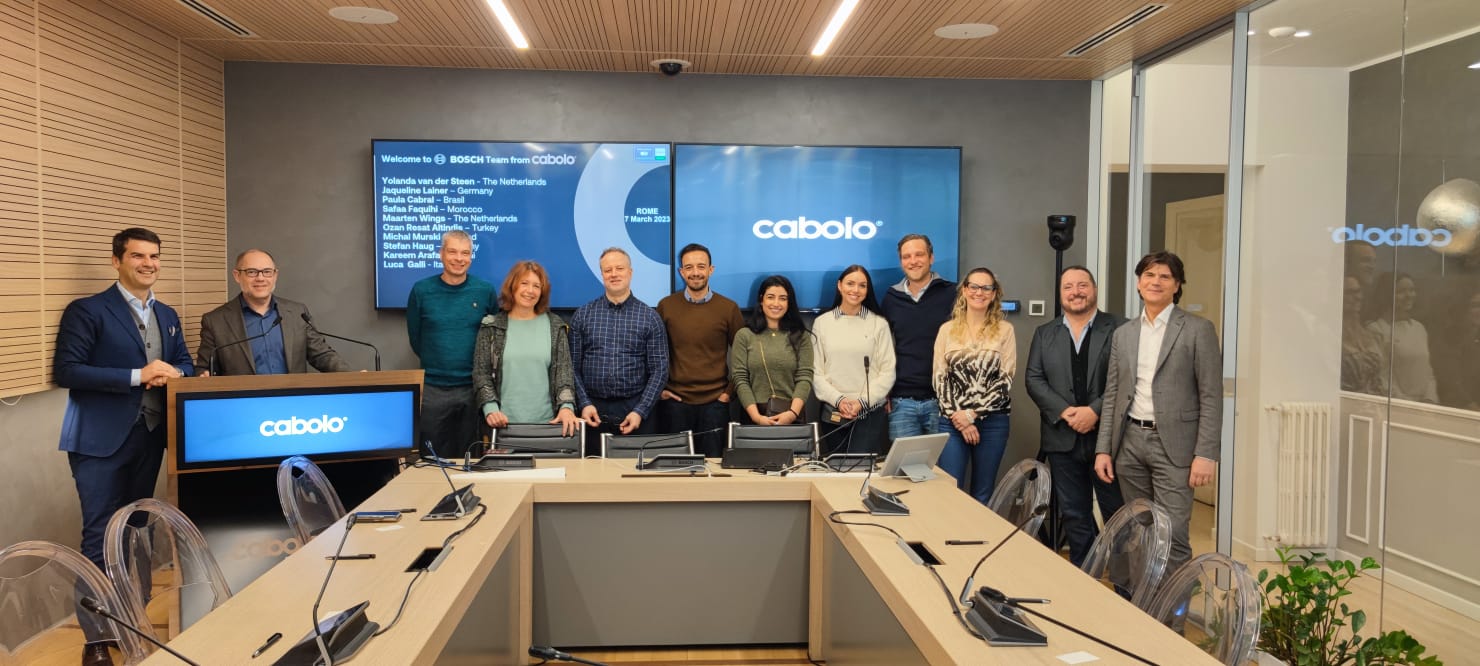 The top marketing management of Bosch Security and Safety Systems visited the Rome office of Cedat85 earlier this week.
In attendance were Ozan Reşat Altındiş, Senior Product Marketing Manager – Northern Europe, Kareem Arafat, Cluster Product Marketing Manager – Middle East & Turkey, Paula Cabral, Product Marketing Manager Europe Central, Safaa Faquihi, Regional Product Marketing Manager – Africa and Southern Europe, Stefan Haug, Director Regional Marketing EMEA, Jacqueline Lainer, Product Marketing Manager EMEA, Michal Murski, Regional Product Manager, Yolanda van der Steen, Marketing & Sales Assistant and Maarten Wings, Global Vertical Manager Airports. It confirms the solid partnership that has linked Cedat85 and the German multinational for almost 10 years.
A partnership that, by combining the excellence of the Bosch conference system with the artificial intelligence of Cabolo, has resulted in a unique product, Cabolo Multimedia. Cedat85's innovative solution, in fact, without the need for an Internet connection, can automatically record, transcribe, and translate in real-time and in a protected way meetings in the utmost confidentiality, keeping conversations encrypted, breaking new technological ground.
In fact, thanks to this new solution, meetings, conferences, and lectures can now be automatically transcribed, translated into 30 languages, and subtitled both on meeting room monitors and on Bosch multimedia bases, regardless of whether the speaker is present in the room or connected remotely.