Artificial Intelligence specialists among examples of entrepreneurial excellence selected by Intesa Sanpaolo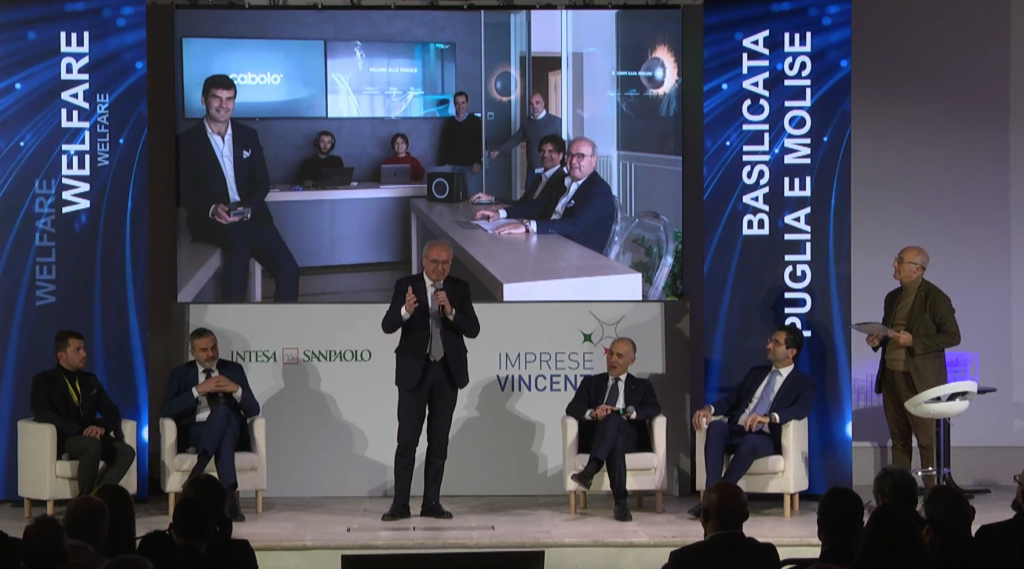 Cedat85, a leading provider of speech content for over 35 years, is among the ten Apulian companies selected by Intesa Sanpaolo for the "Winning Companies" programme.
The initiative, now in its fourth edition, aims to enhance the value of small and medium-sized enterprises that represent an example of entrepreneurial excellence, offering them the opportunity to be included in the accompanying growth programmes implemented by Intesa Sanpaolo and the project partners. This year in particular, the 'Winning Companies' selected are those that have launched development and relaunch projects in accordance with the PNRR guidelines.
"Entering the list of 'Winning Companies' is a source of great satisfaction for us, as well as representing a concrete recognition of our work and constant commitment," said Gianfranco Mazzoccoli, CEO of Cedat85. "We are certain that, thanks to this opportunity, the Group's growth process will be greatly accelerated.
Cedat85, which in addition to its historic headquarters in San Vito dei Normanni (Br) has offices in Rome, Padua, Bologna and London, has established itself on the international market for the production of speech recognition solutions and the transformation of speech into text, as well as highly prestigious institutional and corporate clients, with more than 4 million hours of transcriptions managed in 2021 between events, meetings, speeches, radio and television broadcasts, and conference calls.
Among the numerous agreements are names of international excellence, from the European Central Bank to the British Library (National Library of the United Kingdom), to the European Parliament, to which Cedat85 offers real-time transcription and translation services, based on artificial intelligence, of plenary sessions in the 24 official languages of the EU.
In Italy, Cedat85 solutions serve more than 1,000 customers including public institutions (such as the Chamber of Deputies, the Prime Minister's Office, the Ministry of the Interior, Cassa Depositi e Prestiti, as well as numerous other central administrations, as many as 7 regional councils and more than 200 Italian city councils) universities, large private companies, and banking institutions.